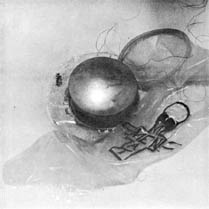 Another hardcore classic from Touch & Go. The debut EP from Michigan's offensive, perverse, hilarious punk combo The Meatmen. This is by no means their strongest release but still has some amazing songs. Look for their other releases or the "Spud Powercock" collection CD. Tesco Vee is as important as Ian Mackaye or Greg Ginn, if you don't know this you are probably a fucking moron.
1.Tooling for Anus
2.1 Down 3 to Go
3.Snuff 'Em
4.Becoming a Man
5.I've Got a Problem
6.I'm Glad I'm Not a Girl
7.Dumping Ground
Download Here.